Thank you so much to everyone who supported the Champions Willberry Charity Derby, by attending the lunch or by sponsoring our wonderful jockeys.
We have raised in excess of £70,000 so far and will update the figure when we have the final total.
Both the Bob Champion Cancer Trust and Hannah's Willberry Wonder Pony Charity are thrilled and want to thank all who contributed to make this event such a success.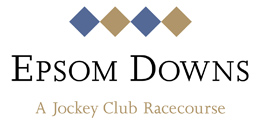 This race was established to honour the legacy of Hannah Francis, the courageous founder of Willberry Wonder Pony and Bob Champion who won the 1981 Grand National after suffering with cancer and who has worked tirelessly for the Trust ever since. The inaugural Pertemps Champions Derby Charity Race, held at Cheltenham in April 2017, raised over £120,000 which was divided equally between the two benefiting charities. The race was won by soldier Ben Moore, himself a cancer victim and particularly special to him and his family as his daughter is currently fighting the disease.
This year's race was run in aid of The Bob Champion Cancer Trust and Hannah's Willberry Wonder Pony Charity, 12 lucky members of the public, carefully selected from over 200 applications, took part in a once in a lifetime opportunity to ride the Derby course. This involved months of training and fitness dedication, plus raising funds for their sponsorship. Visit our riders link.
Bob Champion says:
"The Cheltenham race was such a success and we're absolutely delighted to now be going to Epsom, home of the greatest flat race in the world. With over 600 applicants applying to ride in last year's race and with so much support for both charities, I'm sure we'll have another amazing line-up. I would quite like a Grand Prix dressage rider to take their place alongside our celebrity eventers this time - so come on and apply!"
It was Hannah Francis's wish to have a charity race for her Willberry Wonder Pony Charity, expressed before she sadly died in August 2016. Her inspirational legacy lives on in the race.
Ian Peters, Trustee of Hannah's Willberry Wonder Pony Charity says:
"We were delighted to participate with The Bob Champion Cancer Trust in the first running of the race at Cheltenham in 2017. Doing so again, this time at Epsom, will be another tremendous opportunity to create a unique event and raise meaningful funds for both charities. Hannah would have been astonished to see her charity featuring in such a high-profile race and we're all thrilled to be taking part."
Simon Durrant, General Manager at Epsom Downs Racecourse says:
"We are delighted to host the Pertemps Champions Willberry Charity Derby race at Epsom Downs Racecourse. Run over the Derby course and distance, this is a once in a lifetime opportunity for these riders to experience the unique contours and undulations of the world-famous Epsom Downs. The Investec Derby is the greatest flat race in the world, the richest horserace in Britain and impacts the global horseracing industry. It is highly competitive and attracts some of the best thoroughbreds and jockeys in Europe every June. We give jump jockeys, apprentice jockeys and amateur riders the chance to experience the race in their own Derby's throughout the season and this race offers an exciting new aspect. We look forward to seeing the final line-up of riders, who will be raising money for these two worthy causes."