Bob Champion Cancer Trust Charity Face Masks

Bob is modelling our washable 2-ply jersey fabric mask.
This mask comes with an inner loop option for size adjustment, antimicrobial finish on outer layer which inhibits the growth of microbes to offer protection, durability and freshness.
Mask £10 including P&P. Adult size - one size fits all.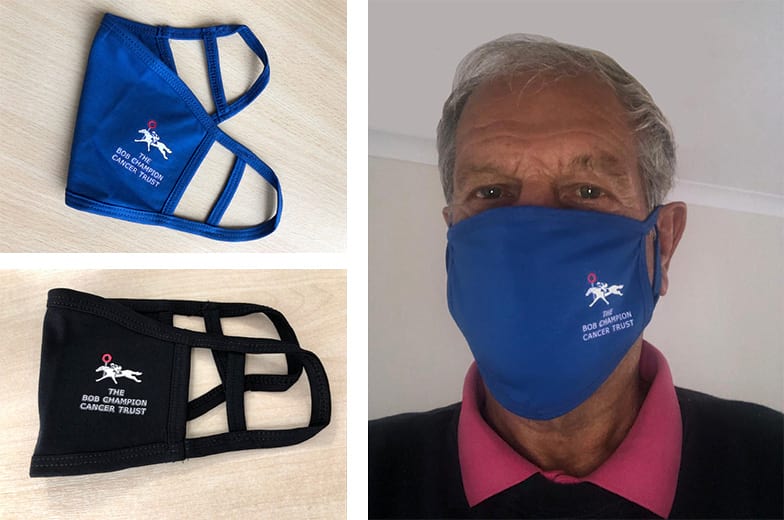 Bob is wearing a washable 3-ply mask with adjustable ear straps and nose wire. Inner and outer layer 100% cotton with a filtering nonwoven fabric between. There is also a pocket for optional PM2.5 filter (filters not included).
Mask £12 including P&P.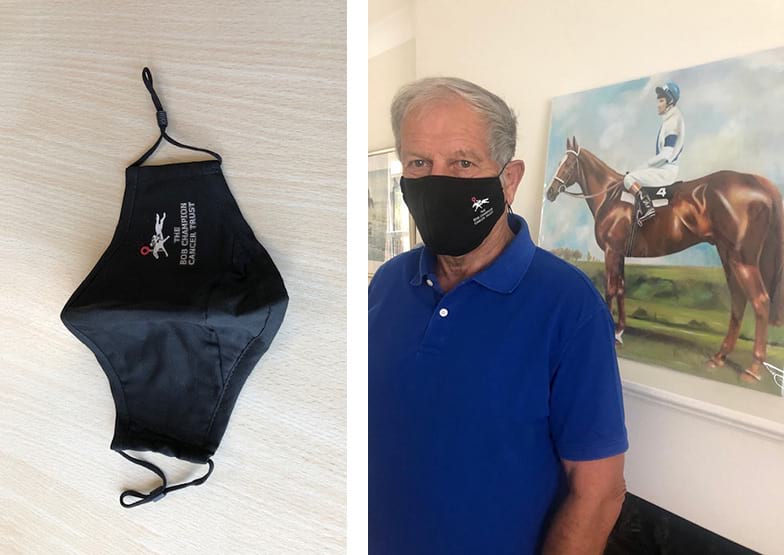 Order Form