Events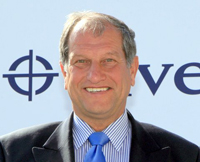 Message From Bob Champion MBE
With this site comes special thanks to all our fundraisers; I appreciate your continued hard work on our behalf, without which we would not be able to support the wonderful research team at our laboratory.
I would very much like to encourage interested fundraisers to take up the challenge of helping to raise valuable funds for the Trust. I know that both Lucy and Kate will be delighted to discuss any ideas you may have to assist our efforts.
I'm delighted that the Trust is the benefitting charity once again for this year's Shetland Pony Grand National. Last year the young jockeys raised over a staggering £38,000 for the cause, a fantastic effort from them all - Eve Bacon, Robbie Bell, Beth Casasola, Kinvara Garner, Elissa Herrmann, Millie Hobden, Brainy Humphrey, Syd Macauley, Polly Scaife, Danielle Sheehan and Digby Shepherd. Plus my thanks must go to the wonderful Vera Akehurst and Sebastian Garner, without whom the event would not take place. I thoroughly enjoyed last year and am looking forward to meeting all the 2017 young riders. For more information visit www.shetlandponygrandnational.net
Bob Champion, MBE
Fundraising calendar
For more information on any of the events below please email lucy@bobchampion.org.uk or call 020 7924 3553. We look forward to seeing you at one of our events!
November 7th Sarah Elder Art Exhibition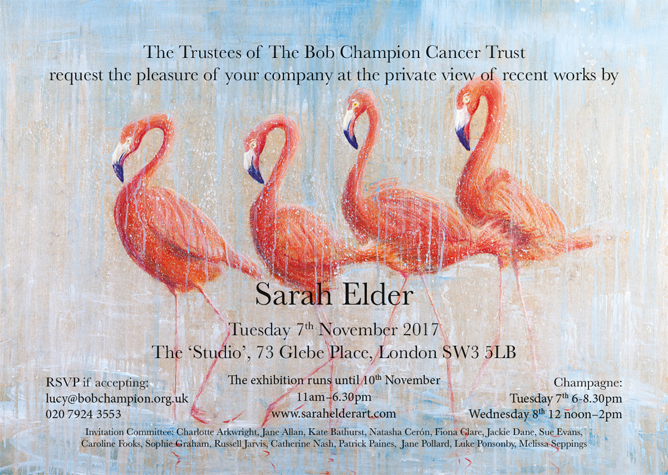 RSVP lucy@bobchampion.org.uk
or call 020 7924 3553
©Reg Charities Act 1960 No. 1024664