GETTING YOUR IMAGINATION RACING!
Writing competition for children aged 5-13 years old.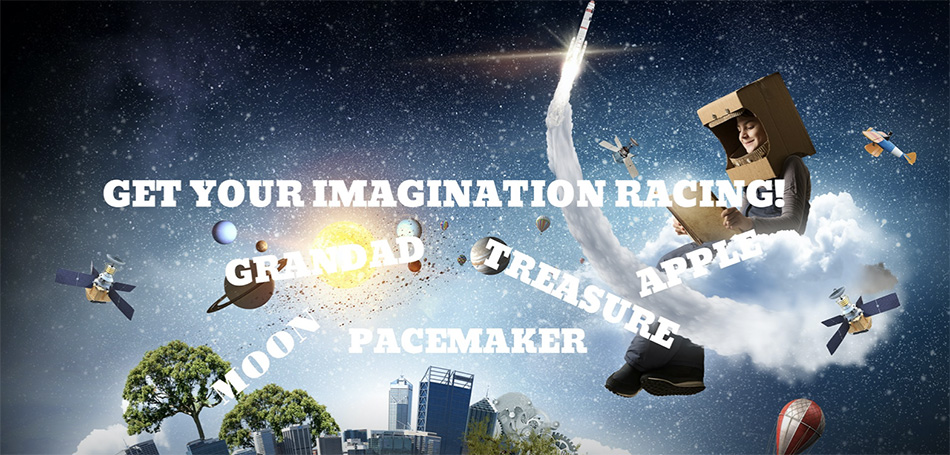 Post Racing has created a free to enter writing competition for children aged 5-13. The topic has to be about horse racing but, it can be about any aspect of horse racing you like. Prizes will be awarded to the top five entries in each age category, with our two first prize winners receiving a top of the range Kindle plus £100 of book tokens.
The best though is that the two winners will each get to select the "5 Magic Words" for next year's competition, for each age group.
The families of the five winners will also be invited to an awards ceremony at a racecourse, the venue to be agreed.
Ron Robinson, owner of Post Racing, said, "with this hiatus in racing and children stuck at home, driving their parents nuts (and vice versa), we thought we'd put in place a writing competition to get their imagination, racing"
"We are also looking at using this opportunity to raise funding for the four racing charities we support through Post Racing, they being The Injured Jockeys Fund, Racing Welfare, Greatwood and The Bob Champion Cancer Trust"
"On the website created for this initiative, mums and dads will see a link in the main menu inviting them to support a racing charity. The links take them straight to the donations page of the charity they wish to support so they can add Gift Aid, should they qualify to do so"
The competition requires children aged 5-13 to come up with a horse racing-based story, that must include the five magic words: GRANDAD, APPLE, TREASURE, MOON and PACEMAKER.
Robinson added, "we've split this into two competitions, one for 5-9 year olds, another for 10-13 year olds and, we'll put up some very nice prizes for our winners and runners up!".
Lisa Hancock, CEO of the IJF says: "This is a lovely idea that will give our children something to do over the summer and hopefully raise some money for the four charities along the way. During these most difficult of times we are here to offer help, and fundraising remains as important as ever."
Bob Champion says, "Get your imagination racing, what a great idea from Ron Robinson at Post Racing! I always found story writing a challenge when I was young, but all the stories I did write certainly had racing at the heart of them, that's for sure. Use the hints, tips and ideas, if you need help. I look forward to reading some. Stay safe, stay home and get writing!"
Full details on how to enter, the rules, prizes and "hints, tips and clues", can be found at www.5magicwords.co.uk and the closing date for entries is August 31st.
Plenty of time to get your thinking caps on.
Post Racing has been providing private handicap figures to its members since 2004. The subscription fees received are used for charitable purposes and to take members racing as owners.