Events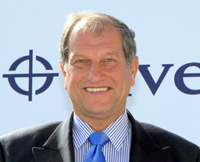 Message From Bob Champion MBE
With this site comes special thanks to all our fundraisers; I appreciate your continued hard work on our behalf, without which we would not be able to support the wonderful research team at our laboratory.
I would very much like to encourage interested fundraisers to take up the challenge of helping to raise valuable funds for the Trust. I know that both Lucy and Kate will be delighted to discuss any ideas you may have to assist our efforts.

Bob Champion, MBE
Fundraising calendar 2019
March 11th Cheltenham Preview Evening, Cheltenham
June 11th Royal Ascot Preview Evening, London
June 16th The Douglas & Gordon Tennis Tournament, Battersea Park, London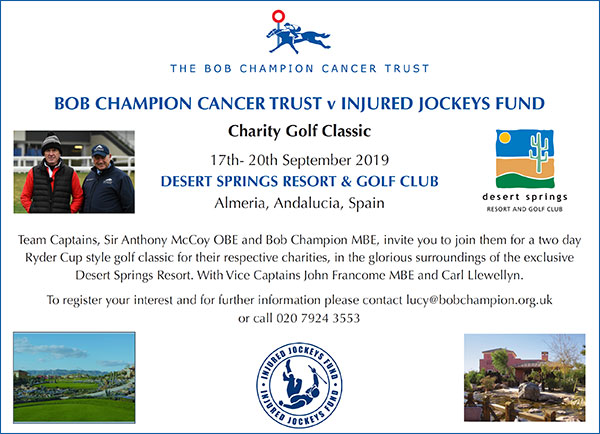 For more information on our events please email lucy@bobchampion.org.uk or call 020 7924 3553. We look forward to seeing you at one of our events!